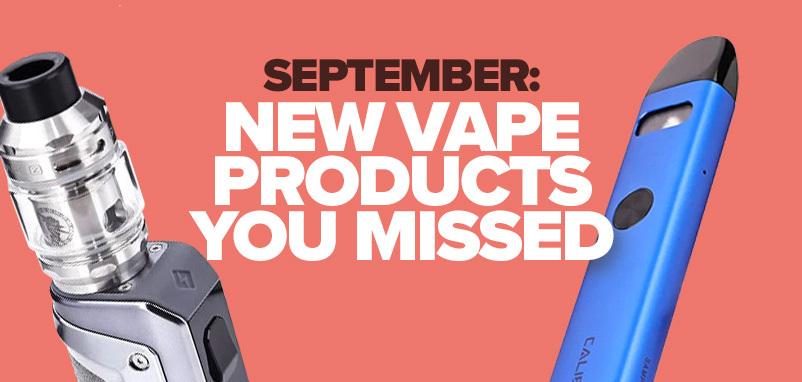 Created Date: 14 Oct
0 Comments
September: New Vape Products You Missed
Summer is officially over! So it's almost time to welcome pumpkins, fallen leaves, and all things spooky, but for now, let's have a little look at last month before we get carried away with cosy blankets and rainy days in.
We have handpicked 5 extra special vaping products that were released last month that will blow you away. We have something for everyone in this selection, whether you're new to vaping or an advanced expert you are sure to find something you'll love.
Check out September's best new e-cigarettes and e-liquids released last month!
Lost Vape Hyperion DNA 100c Mod